Let's co-create.
Currently, I'm the Lead Product Designer at Neurotrack, a digital health company HQed in Redwood City, CA, and a Design Consultant for Girls Make Games. Previously, I was an Art Lead at PlayStation working on PSP remasters and bringing PS2 classics to PS4. In a former life, I was a Violin Teacher for TakeLessons.
---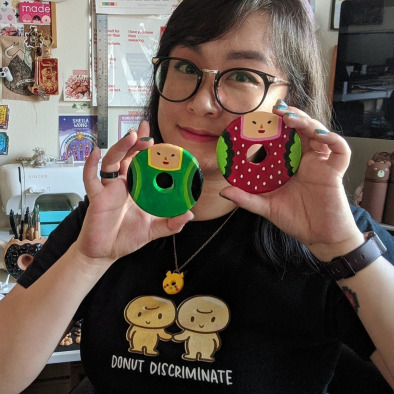 The "e" is silent.
I'm Mayene, pronounced "my-en". My pronouns are she/her. I tweet a lot and it's often about UI/UX bits 💻📱, accessibility and inclusive design 🧑🏻👩🏾👨🏽🧑🏼👩🏿, games 🎮🕹️🎲, donuts 🍩, and my bunnies 🐰🐰, all mixed in with occasional frequent RTs and emotions.
Have questions?
Find me on Twitter or LinkedIn. Always love to connect on design, art, music, games, or even mentorship. If you'd rather just look at cute pet photos, my soft boys (Kapi and Kylo) have a Tumblr.
---
Other places to find me: